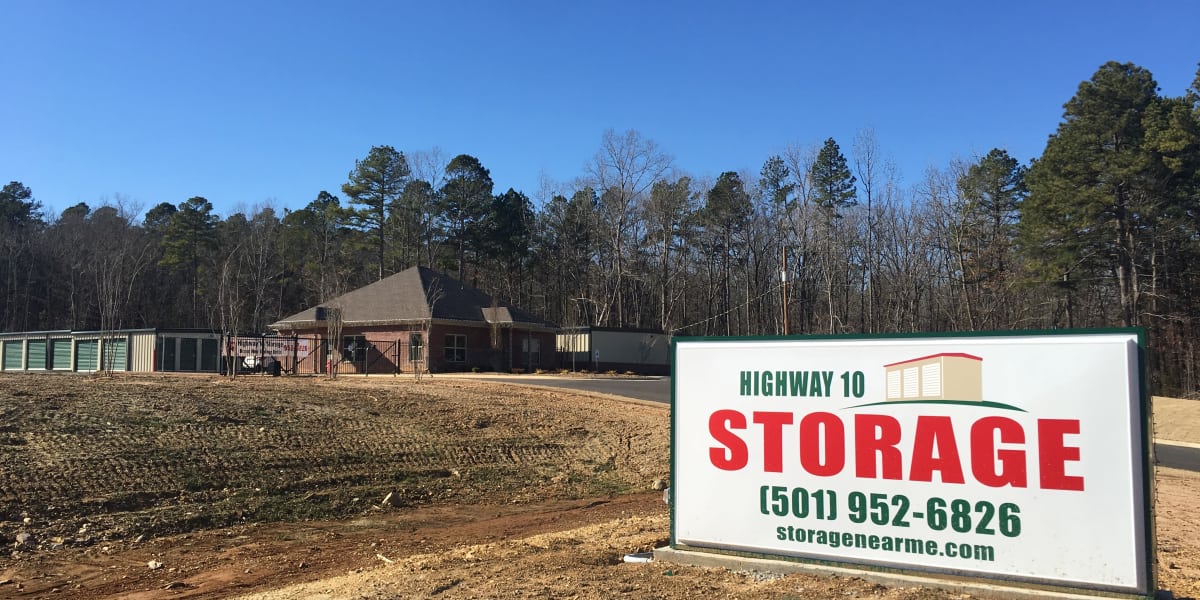 NOW OPEN!
Brand New Storage Units!
Text the manager: 501-952-6826
Reserve Your Unit Now
---
Highway 10 Storage
Has clutter taken over your home or office? Need to clear out space in your garage? Highway 10 Storage in Little Rock, AR, has the storage solutions to get you organized again. With a variety of storage unit sizes perfect for family heirlooms, furniture, or even a boat or RV, Highway 10 Storage is sure to have the right fit for your needs.
Visit our unit sizes and prices page to see all of our storage options.
Best Features
Highway 10 Storage has years of experience helping people store their possessions. Our facility is equipped with everything you need to ensure peace of mind, whether you're looking for temporary storage during a move or a long-term solution for your boat, RV, or camper. Our dedicated staff can help answer any question you might have or just share some of the tips they've learned over the years.
Quick and Convenient
Highway 10 Storage is conveniently located near many of the major highways and roads including the Ferndale Cutoff near Little Rock. We make it easy for you to swing by your storage unit on the way home from work or as you head out of town. Find out more about the benefits of storing at Highway 10 Storage. Call or stop by and speak with one of our friendly and professional staff members today.